DID YOU
KNOW

? Tens of thousands of pets are abandoned every year.According to the World Health Organization, there are over 200 million homeless domestic animals worldwide.
Only a tiny percentage make it into shelters each year and most of those are not adopted and are euthanised. ln order to raise awareness of the tragedy of so many homeless animals,the first International Animal Rescue Day was estasblished in 1992. It has since been expanded to International Animal Rescue Month.
Adopting - the Best Way to
Find A New Pet
The Best Reasons to Adopt a Pet:
· Save a precious life (look how cute they are!)
· Find a new furry best friend
· Help reduce the population of stray animals
· Less expensive than buying a "thoroughbred" pet
Pet Adoption Checklist
As a responsible pet-owner-to-be,you should answer these questions for yourself first.
1. Are you financially secure enough to adopt a pet, and pay for their food, grooming, medical care, etc.? Does your work allow you enough time in the day to properly care full-time for a pet?
2. Are there any animal allergies in your household?
3. Do you own or rent? If you rent, do you need to get permission/pay a deposit to your landlord before bringing home an adopted animal?
4. Do you have enough room for your small or large pet to roam and exercise, so they don't become anxious or overweight? Are you planning on moving soon? (Adopted animals need week or months to become accustomed to a new home or they can become anxious and unruly)
Good for you! You've decided to rescue a new pet and have done all the paperwork with the agency and your landlord,
now what
?
Now all you have to do is go through a
Animal Adoption Checklist
to make sure you have everything you need when you bring your new best little friend(s) home.
A New Home for your New Pet Checklist:
Make a Habitat a Home
Awesome Beds and Habitats for New Friends
Pets are made to be spoiled! For new "pet parents", we have some great new beds and habitats to help you give them their best life. A comfortable bed and/or habitat will help always help them adapt better to their new home faster, with a greater sense of safety & security.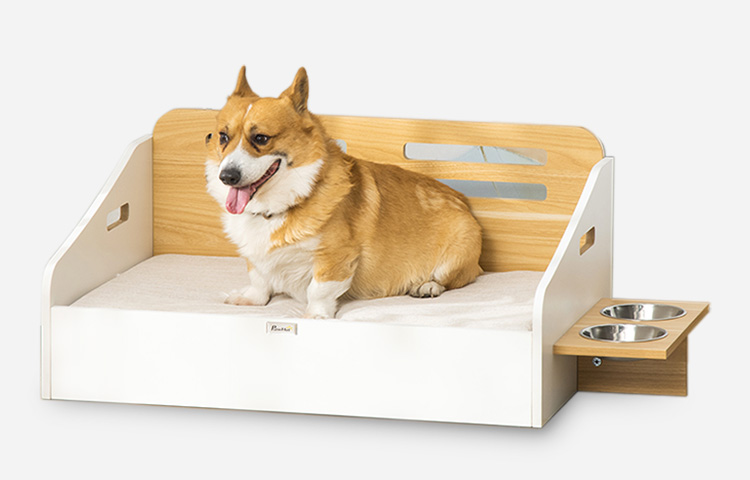 Chow Time!
When choosing feeding bowls be sure to choose ones that are stable, sturdy and unlikely to tip and spill. Choose an appropriate size to avoid overfeeding and obesity.
Tips: make sure there is a non slip rubber base at the bottom of the bowl to help prevent overturning when your pet is eating.
More Food Bowl Ideas >
Pet Safety
Keeping Furry Friends Safe
Make sure to "pet-proof" your home for your new furry friend(s). Make sure there are no plants that are poisonous to pets. Also no dangerous hannging decorations or sharp-edged funinture they may run into. If there are, remove or replace them, or at least make sure they are out of reach of your pets. When if your pets are going to be home alone, you can use a playpen or safety gate to keep them safe while you are out of the house.
Playpens and Safety Gates >
Easy Access
If your new friend is a little bit smaller or a little bit older, pet steps will be a big help for them. For older pets suffering from arthritis or joint pain, a helpful set of pet stairs can help them get into our out of their elevated bed (our yours!).
Pet Stairs >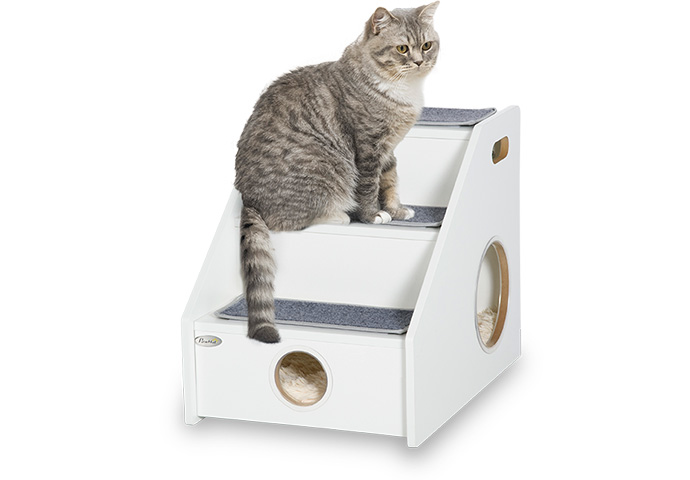 Awesome Animal Adventure Accessories!
Pets Abroad!
When you want to take your pet out and about, but want to make sure they are safe and secure? Try one of our quality affordable pet carriers! The comfortable fabrics and sturdy but lightweight materials in these carriers will make getting about with your preciouse pets a breeze!
Pet Carriers >
On The Road Again!
If you like taking your pet further afield when camping,biking or even just walking.pet trailers and strollers make it easy to bring your pet along, especially if they are an older pet.
Pet Strollers and Trailers >
Happy Pets - Happy Life!
Pet Play Time!
Just like people, pets need execise and activity to stay happy and healthy. We have cat trees for climbing, agility kits for dogs, and pet swinning pools for both! All with the cheapest pet supply prices around!