Lean Back and Relax in Comfort
Choose a recliner
Everyone could use a recliner - just lean back and let your worries fade away! Small apartment? Studio apartment? If your living space is too small for a big sofa, a recliner still makes a relaxing choice.
Massage Furniture Heaven
Tired and tense? Relax with a massage chair or sofa! A massage chair or sofa will be the most comfortable spot in your home, bringing comfort and relaxation to your day, while you watch your favorite movie - or just nap!
Choosing the right executive office chair
Aosom executive office chairs are stylish, comfortable, durable...and surprisingly affordable. Many of our executive office chairs also have lumbar heating and massage functions, to keep you relaxed and productive throughout your work day.
Top Picks for Recliners and Chairs
Relax Into the New Year
Choosing a Cozy Sofa
Home is where you want to feel most comfortable. Set up a soft, cozy sofa in the living room or reading nook, so you can comfortably relax and watch TV or read a book in absolute comfort - with prices to keep your wallet comfortable, too...!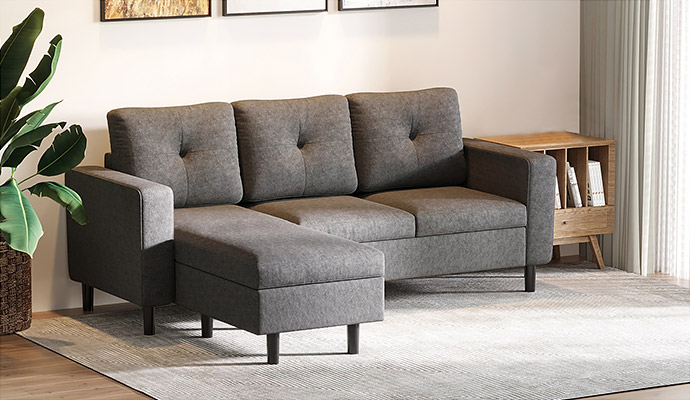 Choose a Stylish Accent Chair
Super cool and cozy accent chairs can easily update your living space and instantly add style to a room. Swivel chairs, rocking chairs, modern, mid-century or vintage: make our affordable, comfortable accent chairs an essential part of your decor and comfort!
Accent Chairs - Stylish Options
Most Popular Sofas and Accent Chairs
Children's Comfort Zone
Set up a comfy place for children to relax, play or just read quietly. Choose a sturdy but comfortable sofa, the right size for your child, where he or she can study, read or draw, or play with friends and even have a nice afternoon teddybear tea!