Get Ready for Romance!
A romantic wedding in your backyard. Outdoor summer weddings are romantic and bring your hearts closer together, and closer to nature!
Decorating Your Garden
An archway surrounded by flowers, a wooden bridge over a stream, mulit-colored lights at night... All of these can add romance to the happy atmosphere of your wedding
Shop Outdoor Décor >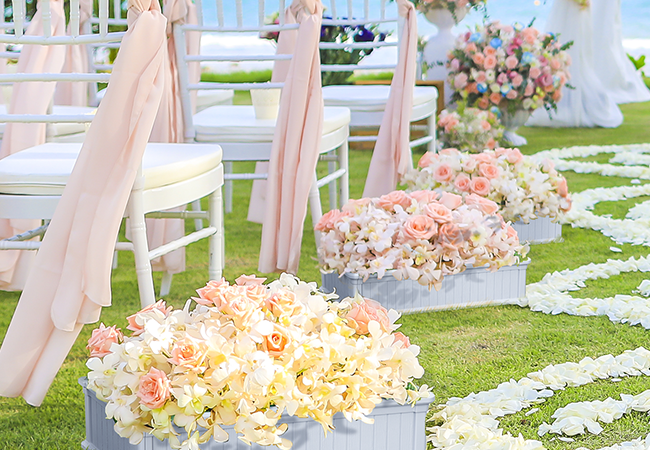 If you want to decorate your wedding with flowers, try growing some of your very own and customise your wedding colors with our stylish flower beds and planters.
Shop Garden Planters >
No one wants a dimly-lit wedding dinner outside… Adding energy efficient lights and solar lamps to your garden will light up the most romantic night of your lives!
Shop Solar Lights >
Tips: A photo & memorabilia collage is indispensable for remembering every moment of your perfect wedding forever - create one (or more) yourself with our stylish shadow wall boxes!
Plan for Unexpected Weather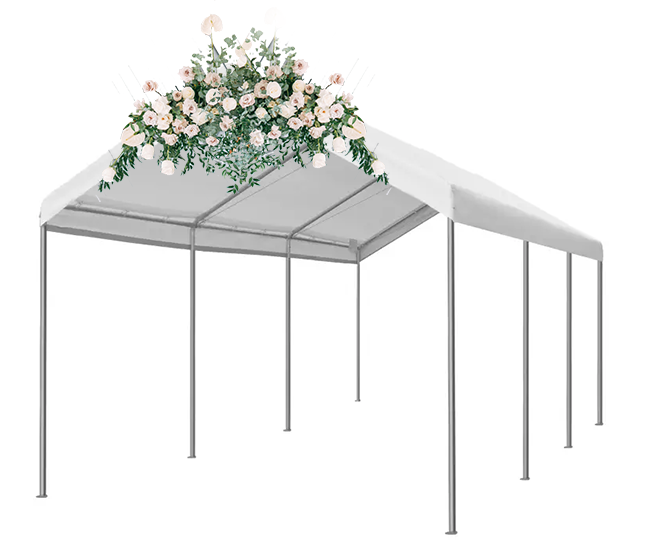 Parking Area
Weather is always a challenge for outdoor weddings. In the event of bad weather, existing garages or outdoor shelters may not be able to protect all the guests' cars. A carport tent can help protect guests' cars from weather damage.
Shop Carports >
Party Tents & Canopies
When it comes to your outdoor wedding planning, a party or canopy tent is idal for shielding your guests from the elements. The beauty of canopy tents is that they can be put up almost anywhere. Our event tents come in a variety of sizes, shapes and colors to accomodate almost any outdoor wedding plan!
Shop Canopy Tents >
Cooling Shade for Summer Weddings
Sunny days are perfect for outdoor weddings, but they can be hot. To keep your guests cool and comfy, we recommend our large terrace & patio shades. They provides shade for the ceremony itself and can shade the seating area for your guests as well. If it gets too hot (indoors or out), you can have our fans and portable air conditioners ready to cool your guests.
Make a Weekend of it - Throw a Casual BBQ
Whether it's an outdoor or indoor wedding, make sure you have everything you and your guests will need for a wedding you will all remember forever!
Congratulations and thank you for letting us help you plan the perfect outdoor wedding!