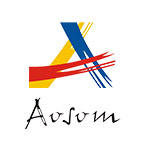 Aosom
Ever wake up and be like, "This is a great day to be outside"? Yeah, us, too. Every day. We decided that we're not going to let weather stand in our way of new adventures. We want to make sure your next one is one of discovery and enjoyment, so we've crafted products that specifically help meet those needs. Your house is your home, but your backyard is everywhere else. Go outside your walls with Aosom.
EXPLORE MORE AOSOM PRODUCTS
Have Fun With Those Products
Ride On Toys
Spark your child's imagination with these realistic vehicles.
Shop Now
Cargo Trailers
Tackle shopping trips or outings to the beach with ease.
Shop Now
Pet Trailers & Strollers
These compact pet trailers & strollers are a great way to get out and about with an older pet.
Shop Now
Inspiration & Ideas